There are so many weight management products available out there in the world. In fact, the FDA warns that a vast majority of those products may be tainted.
So, when we heard about the Flora Spring supplement, we naturally wanted to find out if indeed lives up to its promise.
According to its manufacturer, this is a probiotic that provides you with a rich supply of good bacteria. The idea is that when your gut supply of good bacteria is boosted you can also benefit from a bolstered metabolism – and, therefore, weight loss.
That sounds good on paper, but just how good is the product when put to the test? We're about to find out in this review.
Overview
As we said at the beginning of this review, Flora Spring is a weight loss supplement. What you probably do not know is that it claims to utilize natural compounds to deliver the results you desire.
This product contains organic ingredients that are less likely to harm you. By that, we mean that it comprises probiotics or good bacteria that are supposed to improve your gut health.
What's, however, worth noting is that there's a lot of controversy surrounding the use of probiotics. In fact, some pundits have raised questions on whether some of the bacteria in these products can survive the harsh digestive juices products in the stomach and intestines.
That's is the first red flag we noticed about this product. But to get the full picture, stick around as we examine every tiny aspect of this product.
How Flora Spring Works
According to the official website, the Flora Spring weight loss supplement speeds up the metabolism enabling you to lose substantial weight.
Another claim is that the product acts as a carbohydrate blocker in the body. This is because it contains glycoprotein, a crucial ingredient for supplying the body with good bacteria that hinders the production of fat cells and leads to weight loss.
All those claims make some sense. But what the official website doesn't tell you is the fact that some people complain of bloating and stomach acidity after consuming probiotic-rich supplements.
So, if you have a sensitive tummy, this is definitely something you need to discuss with your doctor before giving this supplement a shot.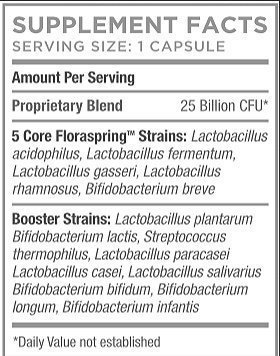 What it Includes
The ingredients in Flora Spring include well-known bacteria strains that perform different roles in the body. They include:
The manufacturer of this product claims that this strain is safe for human use.
Other than that, it is thought to boost metabolism and increase bone density for ultimate weight loss.
Apparently, this ingredient is well-known and studied. As such, it is thought to boost digestive health and level of immunity.
Another claim is that this particular ingredient reduces body mass and inhibits fatty tissue.
The manufacture claims that there are studies that confirm that Lactobacillus gasseri stabilizes blood glucose in mice.
There appears to be a study that implies that the supplementation of this strain can aid in digestion and decrease body fat by up to 3%.
Our Comments on Flora Spring
Now, this is where the rubber meets the road. Although the manufacturer makes all the aforementioned claims about the ingredients in the Flora Spring supplement, we have something to say about it.
As far as we know, the product is not third-party tested and the manufacturer does not provide any Certificates of Analysis for the supplement. As such, we'd be hesitant to endorse it.
Advantages
This supplement does come with several advantages such as:
It comes in capsule form hence easy to take
Contains purely organic content thus minimal side effects
Naturally boosts metabolic activity in the body
Comes with a money-back guarantee to make your purchase risk-free
Supplements the body with vitamins and minerals
Aids in digestion and reduces food cravings
Drawbacks
Unfortunately, the Flora Spring supplement features several shortcomings. These include:
(1) There are no conclusive or adequate studies to support the strains of probiotics for losing weight
(2) The supplement can make some users frequent the bathroom more often. Not everyone may be up for the same
(3) It is not clear whether probiotics work effectively in capsule form
Bonuses
As soon as you purchase the Flora Spring supplement, you will get several bonus products including:
Bonus#1 FloraSpring Booster Guide
This is essentially a user manual that focuses on teaching you how to make the most out of probiotics.
In it, you will get to know when and what to take them with as well as the diet to adopt while taking them.
Bonus#2 Microbe Boosting Cookbook
As the title suggests, this is just a handful of recipes. They are designed to help in losing weight.
Bonus#3 Dr. Masley's Secret Shopping Guide
In this guide, you will discover that there is healthy junk food that you can eat even when on your weight loss journey. You will also learn about affordable nutritional foods.
Bonus#4 Minute Burn Master Course
These are simply brief work out routines that take from one to seven minutes.
Bonus#5 Healthy Gut Cheat Sheet
This is a guide to help you make your house as well as your body gut-friendly.
Bonus#6 Three "Flora Booster Bars"
Finally, you get three bars of dark chocolate that are naturally sweetened.
Now all these bonuses are great and they make a worthy selling point for this product. However, although Flora Spring is not a bad product, we feel like it is a subject of false or misleading advertising.
Paid influencers have flooded search engines with positive reviews about this supplement and we are inclined to believe that it is purely for the commission and not the product's performance.
Where to Buy
The information we got while reviewing this product is that there is a high demand especially in Australia, the UK, and the US.
As such, Flora Spring is usually out of stock in e-commerce platforms such as Walmart, eBay, and Amazon. This makes the supplement available only via its official website.
We feel like this limits access and that the manufacturer can do a better job at distributing the supplement.
Conclusion
At this point, we conclude that Flora Spring is a relatively good probiotic. Nonetheless, as you have deduced from this analysis, it comes with several downsides that unfortunately cannot be overlooked.
The best way to replenish the good bacteria in your tummy is by eating healthy food. Much as probiotic supplements can help, most of the bacteria in them don't make it to the tummy as they're exposed to harsh digestive acids.
Prebiotics are instead much better as they, instead, feed the bacteria in your gut. This way, you get to keep your gut healthy without introducing new bacteria strains via the digestive system.
Our #1 Recommended Prebiotic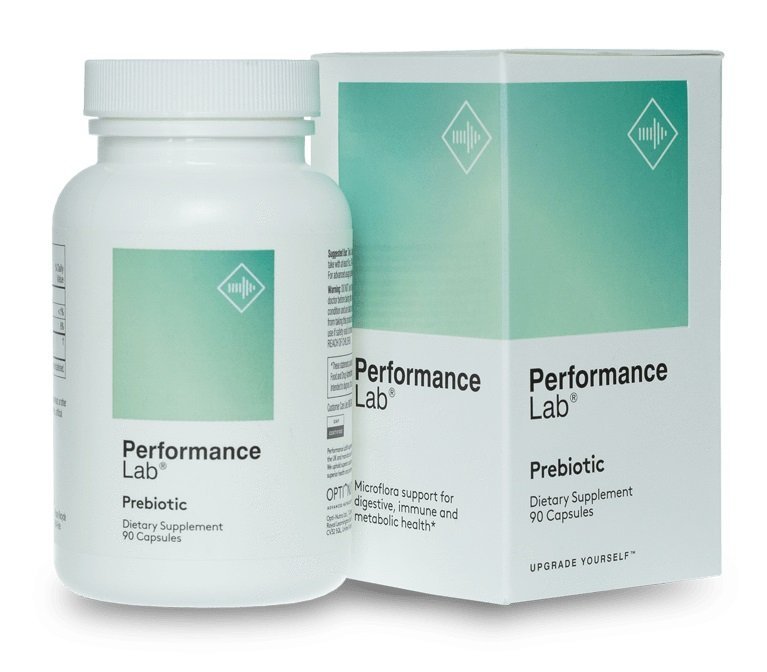 We'd pick Performance Lab Prebiotic over Flora Spring Probiotic. That's because the former boasts cleaner ingredients and comes from a globally reputed manufacturer i.e. Opti Nutra.
Performance Lab Prebiotic comes with chicory inulin extracted through hot water processing for maximum effectiveness. Plus, the product contains 1.7 grams of fiber ensuring you get to manage your hunger pangs better.
We really love the fact that this particular product has clean ingredients, is easy to digest, and above all does a good job of boosting your Bifidobacterium probiotics.
The vegetarian-friendly formula is often touted for its weight loss benefits.