According to the American Hair Loss Association, male pattern baldness accounts for more than 95% of hair loss in men. The good news? With the right hair growth product, you can improve your hair's health and prevent hair loss.
But with so many hair loss products out there, how do you know which one is the best? Well, the right hair growth supplement should contain the right blend of ingredients, and Shapiro MD claims to contain just that.
In fact, plenty of Shapiro MD reviews gush about how it regrows thick and fuller-looking hair. But how true is this?
Read on to find out what this product is all about, how it works, its possible side effects, and more.
Quick Facts
Product Name: Shapiro MD
Manufacturer: Conversion Lab Inc.
Country: USA, California, Los Angeles
Target: Men and Women
Price: Check on Amazon
What Is Shapiro MD?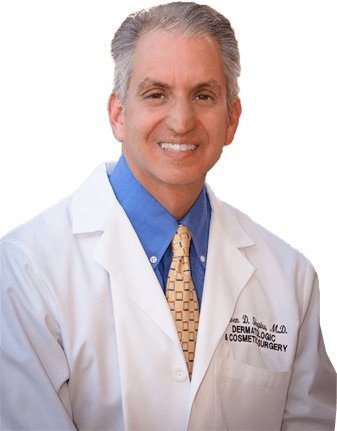 Shapiro MD is marketed as a proprietary triple-action hair loss formula that is designed to encourage hair growth. The formula comprises shampoo, conditioner, and leave-in foam that work to help you achieve thicker and fuller hair.
But who is behind this hair growth product? Well, the formula was created by two hair growth experts namely Dr. Steven D. Shapiro and Dr. Michael T. Borenstein.
Dr. Steven is a physician-scientist while Dr. Michael is a certified dermatologist who specializes in surgical and medical dermatology. Apparently, the two doctors created this formula after more than 15 years of scientific research into all-natural hormone-blocking ingredients.
But here is the best part; they created the Shapiro MD for both men and women that is all-natural. Besides, the product does not contain parabens and is also both cruelty and sulfate-free.
Also Related
Folexin in Review: Just How Good Is This Hair Regrowth Formula?
Reviewing SeroVital: What There Is To Know
How To Deal with Insecurities After Hair Loss
How Does It Work? – The Science Behind Shapiro MD System
According to the official website, Shapiro MD works by fighting the hormone DHT (dihydrotestosterone) in the body. You see, excess DHT in the body has been linked to male pattern baldness (ref).
Typically, the body is designed to produce DHT as a byproduct of testosterone through an enzyme called 5a-Reductase. This enzyme is also responsible for converting most of the testosterone into DHT.
So, if you're genetically susceptible to experiencing hair loss, DHT may bind to receptors in your hair follicles. This leads them to shrink and eventually your hair may start falling out. In some instances, too much DHT may make it hard for the follicles to regrow new hairs or shorten their growth cycle.
The good news? There are plenty of products that claim to block DHT, thereby slowing down and preventing hair loss. And the Shapiro MD system does just that. It contains ingredients that have been clinically shown in numerous studies to block the effects of DHT.
However, since it's a topical formula, it works by keeping DHT off your hair follicles. On the flip side though, it does not completely block the hormone from binding to receptors in your scalp.
You see, products that come in the form of capsules or tablets tend to be more effective. This is because they are formulated to block DHT at the source.
Shapiro MD Ingredients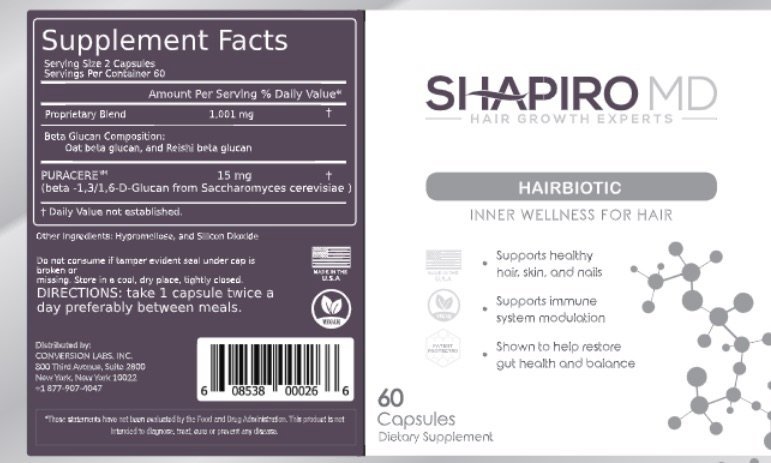 Most hair growth shampoos use so many ingredients to inhibit DHT production. However, Shapiro MD products are formulated using three powerful and all-natural ingredients.
But here is the thing; depending on which formula you choose, the product may contain oral minoxidil or finasteride. However, because of the controversy associated with these two ingredients, we are only going to focus on their natural products, including;
The ingredients include:
Epigallocatechin-3-Gallate (EGCG)
This is the active compound in green tea, powerful catechin that has been shown to prevent hair loss. Some research has shown that EGCG may help inhibit the effects of DHT on hair and eventually slow hair loss.
In a study published on ResearchGate (1), EGCG was shown to selectively inhibit 5-alpha-reductase activity. The researchers, therefore, concluded that the compound may be useful in the treatment or prevention of androgenetic alopecia.
Another 2007 study (2) suggested that EGCG may help increase hair growth by preventing damage to hair cells and stimulating hair follicles.
Saw Palmetto Berry Extract
Saw palmetto is an herb with small berries that have been used as medicine by the Native Americans for hundreds of years. However, it is commonly used as a remedy for enlarged prostate.
More so, it's considered to be an alternative remedy for treating hair loss. According to research, saw palmetto extract may block 5-alpha reductase, the enzyme responsible for converting testosterone into DHT.
For instance, a study published on ResearchGate (3) showed saw palmetto to be an effective and safe treatment for Androgenetic alopecia. However, this is when combined with a 10% trichogen veg complex.
Besides, this ingredient is rich in potent antioxidants which can help prevent any further damage to the hair follicles.
So overall, while research on whether this ingredient really works as a hair loss treatment is limited, it's promising.
Caffeine
The caffeine in coffee has so many purported benefits for the body. For example, research suggests that applying coffee to the scalp and hair might restore hair growth and stop hair loss.
In a 2012 study (4), caffeine was shown to be beneficial in the management of androgenetic alopecia. According to this study, topical application of caffeine may help block the effects of DHT, thereby stimulating hair growth.
Unfortunately, there is not a lot of research supporting the use of caffeine on hair. But here is the thing; caffeine has been shown to increase blood circulation to the scalp. This in return helps promote healthy hair follicles.
How to Use Shapiro MD Products?
Both the Shapiro MD Shampoo and conditioner contain only natural ingredients. As such, the products are very gentle on the scalp and can be used every day.
For the best results, just apply the shampoo on damp hair and use your fingers to massage it into the scalp. Then, leave it to sit on the hair for at least two minutes before rinsing it out. Next up, you'll need to apply the conditioner and repeat the steps above.
However, if you buy the Shapiro MD Natural Kit, you will get a leave-in foam. The manufacturer recommends applying the foam to dry hair every day for the best results. You don't need to rinse it out so you can quickly apply it in the morning.
Side Effects?
Overall, it depends on which products you choose. However, both the shampoo and conditioner are considered to be safe. This is because they are made from naturally-occurring ingredients. Besides, the two products don't contain sulfate, parabens, dyes, phthalates, toxins, and are also cruelty-free.
But if you do experience a burning sensation on your scalp or other symptoms, you should stop using the products immediately. And make sure to see a medical doctor for professional advice.
On the other hand, their serum which contains minoxidil and the oral finasteride formula is not completely free of side effects. Therefore, they should be used with caution.
Reviews – What Other Customers Are Saying?
According to Shapiro MD, this system is designed to help you achieve thicker and fuller hair with consistent use. But what do customers say?
Well, the reviews are divided right down the middle. For instance, on Amazon, it has received a rating of 3.9 out of 5 which is relatively good.
Generally, most customers seem to be pleased with the product. They claim to have noticed thicker and new hair growth after using the shampoo and conditioner.
However, there is also a good number of users who claim the product is totally ineffective in promoting hair growth. There are even serious claims that some of the reviews are fake.
But here is the thing; we couldn't find any reviews about Shapiro MD products on popular sites like Reddit. It appears like the formula has not gained popularity yet.
Where to Buy & Price?
You can buy all of Shapiro MD's products from the manufacturer's official website. Also, the products are available from other third-party retailers like Amazon and Walmart.
When it comes to prices, a month's supply of their shampoo goes for $44.95 on Amazon. A two-month supply of the conditioner and shampoo, on the other hand, costs $100.
However, if you buy via their official website, the shampoo and conditioner will cost you $69.95 only. The conditioner, on the other hand, goes for $29.95 and $34.99 on Amazon.
So overall, it's a little bit cheaper to buy the products from the manufacturer's official site rather than via third-party stores.
Frequently Asked Questions About This Shampoo

Still not sure whether Shapiro MD's products are worth the money? Here, you will find answers to the most asked questions about their products.
Q: Does Shapiro really regrow hair?
A: This patented hair loss formula contains 3 potent active ingredients that have been shown in clinical studies to block DHT. As a result, this helps stop hair thinning and regrow your hair.
Q: Is Shapiro MD approved by the FDA?
A: The shampoo, conditioner, and leave in foam are not FDA approved since they contain all-natural ingredients. However, their Minoxidil topical solution is FDA approved.
Q: Is Shapiro MD safe for color-treated hair?
A: The formula contains a blend of 100% natural ingredients that are completely safe to use with all types of hair.
Q: What happens if I stop using the products?
A: While it may not be detrimental to your hair, your hair could eventually revert to its original state with time. So, for the best results, it's important that you use Shapiro MD consistently.
Q: Does Shapiro MD has staining effects on hair?
A: While it does stain the bottle due to its powerful ingredients, the products won't stain your hair. However, you should not let the formula stay on the hair for more than 20 minutes.
Q: Will Shapiro have effects on my libido?
A: There are no reports of the products causing a decrease in libido. The effects of the products are only on the hair follicles and scalp.
Q: Does Shapiro MD contain minoxidil?
A: Yes. They do have Men's Extra Strength 5% Minoxidil topical formula in stock. Their minoxidil is FDA approved and clinically proven to regrow hair.
Q: Can I use the shampoo in the morning and the conditioner at night?
A: Yes, you may. However, it's recommended you apply the shampoo first followed by the conditioner anytime you wash your hair.
Q: How often should I use this shampoo and conditioner?
A: The manufacturer recommends using the two products daily wit every shower to maximize their benefits.
Pros
Made of potent DHT blocking ingredients
Developed by renowned dermatologists
Works for both men and women
Backed by a 100% money-back guarantee
Contains all-natural and clinically studied ingredients
May help you get thicker, healthier, and fuller hair
Backed by real science
Cons
Quite pricey compared to most hair loss products
Some users found the product not to be effective
Only works for hair loss caused by excess DHT
Final Verdict – Is This Hair Regrowth Formula Legit?
In our opinion, yes, it is. This is because it contains saw palmetto, green tea, and caffeine which are proven in numerous studies to block DHT.
However, it won't magically regrow your hair overnight. You need to use the products consistently for the best results.
Nevertheless, similar to most products, it may not work for everyone like we have seen in different Shapiro MD reviews.
But since it does not come with any negative side effects, it is worth giving a try. Besides, the manufacturer does offer a 100% money-back guarantee if you don't see any results.
Click here to get best price on Amazon.