If you've been searching the internet for information related to hair loss, chances are that you've come across all kinds of half-baked pieces of advice.
Obviously, some of that "advice" comes from people who don't even have a clue what they're talking about.
They don't know how frustrating it feels when your precious hair starts falling off – one strand at a time – and there's (seemingly) nothing you can do about it.
That's why in the next few paragraphs we'll examine the numerous claims made about the Folexin hair regrowth supplement.
The product (pictured above) has been hailed as one of the most effective hair loss supplements on the markets currently.
Honestly, that sounds like an overstatement already and that's why we decided to get a bottle of it and examine it ourselves.
Is there an ounce of truth from the reviews shared about it so far?
Are there any side effects to be worried about?
Stick around to get our forthright opinion of this hair growth product based on the latest peer-reviewed scientific studies and real user results.
Quick Facts
Product Name: Folexin
Manufacturer: Vitabalance
Made In: USA (Richmond, Virginia)
Official Website: Website
Before anything else, since this is more than just a product review, we'd like to take just 10 seconds of your time to educate you a bit about hair loss from a scientific point of view.
Knowledge is power. And the more you learn about this topic, the better the decisions you can make about your future. So, read on.
What Causes Hair Loss?
First off, we'd like to clear the air on the fact that it's normal to lose a few strands of hair every day.
And, therefore, there's no cause for alarm if you have just spotted a few strands of hair on your brush.
But if what you're looking at when you stare at the mirror is a vivid, bald patch on your head, then chances are that you're facing alopecia.
You may watch this short video for a detailed explanation of everything from the symptoms of alopecia areata, diagnosis to its treatment.
Analyzing Various Folexin Reviews
I recently scoured through the internet watching what different people post about this product and here's what I noticed.
On Amazon, out of 500+ Folexin reviews, the product scores an average of 4.1 stars, representing an 82% satisfaction rate. As if by coincidence, the hair supplement has so far garnered 4.1 stars on Walmart after 30+ reviews.
I also looked at the official website and realized that most of the testimonials posted there are mostly 5-stars and representing close to a 99% satisfaction rate.
What Is Folexin?
Folexin is an all-natural hair growth supplement. It comprises essential ingredients among them Saw Palmetto (a well-known DHT blocker), Biotin, Bamboo Extract, Horsetail Extract, Fo-Ti.
Besides that, it's rich in vitamins A, B, C, D, and E along with minerals such as calcium and Folic Acid.
One thing we like about this Viviscal and Nutrafol alternative is that it's got some top-quality ingredients and yet is reasonably priced (more on that in a sec…).
Many of its users swear by its abilities to promote hair growth and stop hair thinning. The official Folexin website simply describes it as a "hair support" supplement that uses natural ingredients.
Does Folexin Work?
There are mixed opinions on whether this product works or not. This is a common trend in the use of all supplements.
And, therefore, just so your expectations are set right, it's important to note that supplements may fail to work especially if the root cause they're meant to address isn't the cause of the symptoms one experiences.
That's to say that, Foligen can actually work if you're experiencing premature hair loss due to changes in hormones, environmental changes, advancing age or the use of harmful hair products.
It may not work in case of a chronic autoimmune sickness or when someone is undergoing chemotherapy sessions.
We think that these differences are the reason why opinions on the efficacy of this supplement are so wide and varied. Ultimately, a majority of those who use this product, going by the latest reviews in 2021, claimed to have experienced its benefits.
That said, it's worth appreciating that this product works through a natural process. Therefore, it's not a shortcut to hair restoration.
So, if you're looking for an option that lets you pop a few pills and get your hair back in a few hours, this might not be the formula for you.
In our view, Folexin is best suited for men and women who are willing to take the stairs and not the elevator. The results may take time to show, but once they do, you'll be more than glad that you were patient enough in the first place.
Before and After Results
You can expect to record significant results within 10 weeks of using this product. But it's important to be realistic with what to expect as discussed in this before and after article.
First off, you need to take the right dosage and stick to a consistent pattern of daily supplementation (more on that later).
One of the common results of using Foligen (or Folexin as many now know it) is that it leads to the development of a stronger and thicker mane. The supplement enhances your hair structure and also enhances elasticity.
Besides that, it boosts your hair growth rate. This is achieved by increasing blood circulation to the hair follicles. And as you can imagine, with enhanced blood circulation, the hair follicles get the ingredients they need to produce new hair strands faster.
If you still have your hair and only a few small bald patches, you're likely to notice that your hair will become fuller and thicker. If you have advanced signs of hair loss e.g. a huge bald patch that's clearly visible for a distance, you're likely to notice a few strands surfacing randomly within the first 8 weeks.
Unfortunately, the product might appear slow if you've been bald for a long time. And that's because in such cases, the hair roots tend to be dormant meaning that more of the supplement may be needed.
So, don't believe in the before and after photos from using Folexin that seem to suggest that it's an overnight success. Far from it, this is a regimen that requires dedication and commitment to work.
And also, the speed at which you're going to get the result may vary depending on how long you've been bald.
Situations When Folexin Works Best?
This product was previously known as Foligen. So, don't be surprised if you're looking for Foligen pills reviews only to find articles talking about Folexin.
Folexin is, simply put, a dietary supplement that's designed to restore your hair and also prevent it from falling off in the future. In our view, this supplement works best if your hair loss is due to:
Stress
Age
Use of flat iron straighteners
The sun
Damage due to chlorine
Hormonal changes
Environment changes
Unexplained hair loss
Among others.
But no matter the reason behind your baldness, this supplement can always stun you with its ability to get to the root of the problem.
The Full List of Folexin (Foligen) Ingredients
There's no better way to understand how a product works than by first taking a closer look at its list of ingredients. It's only by looking at the ingredients list that you can compare the details with the latest clinical studies. And that way, you can ascertain whether a product is worth investing in or it's just spam.
Biotin
Biotin is what's popularly known as Vitamin B7 and it is naturally found in the food that we eat e.g. in avocado, meat, and legumes. Basically, a shortage of biotin in the body leads to the weakening of the hair strands which further contributes to hair loss. Therefore, by replenishing your Biotin levels, it's possible to improve the quality of your hair and also strengthen the hair follicles.
But don't take our word for it. Here are different peer-reviewed studies appearing on PubMed that we relied on to make those claims 1, 2.
Folic Acid
It's normal for our natural, folic acid levels in the body to decline as we age. And it's no wonder expectant moms are encouraged to take lots of veggies just to make sure that this all-important nutrient is available for the baby.
Health experts are in agreement that folic acid, also known as Vitamin B9, helps improve the level of blood supply in the body (3). This has a direct correlation with its ability to help improve the supply of oxygen to the hair follicles thereby helping reduce dormancy.
Fo-Ti
This is the real game-changer in this hair loss supplement. It's obtained from an ancient Chinese herb which is scientifically known as Polygonum multiflorum. This herb is known for its ability to counter the effects of premature aging and is a common feature in top-tier hair care products.
A study posted in the Pharmacognosy Research journal showed that this particular herb comes with powerful detoxing properties along with the ability to reverse neurodegenerative diseases. So, it's safe to say that this seems like a really powerful ingredient which we're glad to see it being a part of Foligen.
Saw Palmetto
Saw Palmetto is kind of a big deal these days. It is believed to help in reversing DHT which is the most common cause of hair loss in men (See studies 4, 5, 6). So popular has Saw Palmetto become that some guys are getting arrested for breaking into farms and stealing it.
Here's a recent report on that by Fox News. Crazy, right?
Moving on, other ingredients on the Folexin list include:
Vitamins A, C, D3, E, B1, B12, B5
Vitamin C
Calcium Carbonate
Iron Ferrous Fumarate
Magnesium Oxide
Zinc Oxide
Manganese Chelate
Potassium Gluconate
Nettle Root
Barley Grass
PABA
L-Tyrosine
Horsetail Extract
Bamboo Extract
Plant Sterols
Alfalfa
So, as you can see, this list is 100% made up of natural ingredients. And, therefore, you wouldn't need to worry so much about any potentially serious side effects arising from using this supplement. Please note that non-vegan Vitamin D3 is part of this list, meaning Folexin isn't vegan-friendly.
Folexin Reviews: What Real People Say
The product has attracted a mixture of positive and negative ratings on Amazon so far. But we generally like the fact that the positive ratings exceed the negative ones.
The following are the latest Folexin reviews from verified users:
5 Star Folexin Reviews
Numbers – 5 Star Rating
This user wrote the following on January 14 2021 "I have used this for 6 months. I see new growth, not thicker, but more of my fine hair."
Phyllis Ritter – 5 Star Rating
Phyllis Ritter wrote on Feb 7 2020 saying that she had just received her pills. As you can see, she remains optimistic but cautious with her review of the Folexin supplement. Above all, she notes that she hasn't experienced any side effects having taken the pills for 2 days.
David Hoffman – 5 Star Rating
David Hoffman provides detailed reasoning behind his ranking saying that he's been using Rogaine for 15 years. He claims that he saw the benefits of using this supplement in 2 months. That's such an encouraging testimonial coming from someone who has been using hair growth supplements for close to 2 decades.
See More Reviews
Some Negative Reviews
At the time of compiling this article, the product enjoyed an overall ranking of 4.1 out of 5 stars. However, we noticed significant negative Folexin user feedback from people who either did not like the product or preferred to give it time to assess its long-term benefits.
Indeed, it's only dubious products that manage to maintain near-perfect rankings. So, the fact that this hair supplement has attracted criticism only confirms that it's a legit product reviewed by genuine users (not a bunch of fraudsters paid to heap undeserved praise on it).
3 Star Folexin Reviews
Some users left 3 star reviews indicating a 50/50 stance on Folexin effectiveness. Let's take a look at those:
Nharrar – 3 Star Review on Amazon
Nharrar complained that they hadn't "noticed anything quite yet." They, however, were just on their first bottle. Yet as we have observed so far, most people report seeing benefits while taking the second or third bottle (typically after 10 weeks).
Chris Slaters – 3 Star Review on Amazon
Chris Salters transitioned from using Viviscal to using Folexin after a series of disappointments. He rated Folexin with 3-stars as he gives it time to see just how effective it is.

1 Star Folexin Reviews
As you can imagine, 1 star reviews come from users who are seriously disgruntled by Folexin. Luckily, only a small percentage of users rate this product a 1-star. But even with that said, such users should be listened to in the effort to make the product more effective.
How To Take Folexin
Okay, so you need to stick to a dosage of 2 capsules per serving. And with each bottle coming with 60 capsules, that equals a whole month's supply. And since it takes a minimum of 10 weeks for notable results to show, it means you'll need at least two bottles to start with.
That sucks! They should have packaged the whole dosage inside one bottle if they knew that the minimum it takes to see the result is 120 capsules. I mean, why not just create a full dosage package with a longer guarantee time?
UPDATE: There's a 10% discount when you order 2 bottles at once. You can find more details here.
Back to the details on the dosage, it's important to note that you can take the 2 capsules separately or at once. So, there's no harm in taking one in the morning and another one in the evening or both of them at once.
What's important is that you take the supplement with food.
Please Note
Don't take Foligen on an empty stomach as it might easily make you feel dizzy or light-headed.
In our view, it works best when taken with a heavy breakfast meal. And also important, remember to take lots of water.
Stick to those dosage requirements and you're likely to keep off all those harmful side effects that some people talk about (see in detail). And most importantly, be consistent with the supplementation.
You may need to add this to your reminder so you don't skip the dosage for too long, although there's no harm with missing a day.
Comparing Folexin vs Other Hair Supplements
Although there are many products that compete against Folexin, two of them stand out. One of them is Nutrafol and the other one is Viviscal. These competing products are of premium quality, no doubt about that. That said, the companies behind them have invested millions of dollars in endorsements and internet marketing.
Of course, this explains why they are more popular out there unlike Folexin which primarily relies on good reviews and customer referrals for publicity. Unfortunately, their hefty marketing budgets are eventually passed down to you – the final consumer. Yup, you foot the bill.
On the contrary, by spending very little on hype and marketing, VitaBalance LLC, the company behind Folexin is able to keep the price of its pills significantly lower than the competition.
| Nutrafol | Viviscal | Folexin |
| --- | --- | --- |
| $0.73 (per capsule) | $0.47 (per capsule) | $0.3 (per capsule) |
| $88 (monthly supply) | $28.50 (monthly supply) | $18 (monthly supply) |
How To Determine if Folexin Is the Right Fit for You: Buyer's Guide
As we all know, there's nothing like a one-size-fits-all dietary supplement and the few negative Folexin reviews we have come across confirm this. What works for me, might not work for you (and vice versa). Our bodies are entirely different.
We have different fluid chemistries, mineral-levels, vitamin-levels and so forth. Likewise, our hair loss can be triggered by different factors.
The good news is that Folexin is made up of high-quality minerals and ingredients and might be of great help if:
1. Hormonal Changes Are Affecting You
Whether be it stress, declining testosterone levels or aging, changing hormonal levels can contributing to balding or thinning. Folexin comprises nourishing ingredients that can help make things better for you.
2. Brittle Hair, Nails, and Skin
If your hair is dry, it also has a higher likelihood of falling off. Luckily, this hair supplement has all the essential minerals and vitamins needed to tackle hair dryness and damage. They include: Biotin Silica Vitamin E Iron.
3. You Have a Sensitive Tummy
Although there are numerous supplements on sale out there, some of them might actually cause you digestive problems. To the contrary, Folexin has actually been lauded for its ability to ease symptoms linked to IBS (and other digestive problems).
The Vitamin Bs found in it have been scientifically shown to help improve digestion and reduce abdominal distress according to this research paper.
4. You Need a Mood Boost
Although it's not primarily a mood booster, the Folexin hair supplement does contain ingredients that can help you feel a tad better. The first one is magnesium which is known for its ability to promote muscle relaxation and good sleep. The second one is L-Tyrosine which is arguably one of the most effective supplement used to improve focus and regulate mood as demonstrated on this article by Healthline.
Caution – When to Avoid
So, when is it best to avoid taking Folexin? Well, as mentioned earlier, this supplement is not for everyone (contraindications). For example, in the following scenarios:
When one's pregnant or breastfeeding
If you're taking other medications or medical procedures
When one's allergic to products containing soy
If you're underage (this product is only sold to adult consumers)
Folexin Reviews: The Verdict
To this end, I am torn between whether to recommend this product or simply quash it. Why so?
Because of the fine print "The results are not typical". That phrase alone confirms that this product may or may not work for you although from our observations so far most of those who have used seem like a satisfied lot.
In my view and experience, this product tends to work best for minor hair loss or at the earliest sight of symptoms of hair loss. That said, it may not do much if you've been bald for a decade or more!
So, if you've just noticed that you're becoming bald and are worried that things could get worse, this would be a good product to go for.
It might just provide you with the nutrients you need to keep that mane looking good and healthy for longer. NB: You may click here to check the latest folexin prices.
Commonly Asked Questions
What are some of the side effects of Folexin?
If taken as per the instructions provided, Folexin has virtually no side effects. However, we are all built differently, meaning some people may experience undesired effects even when others don't.
Judging from the Folexin reviews we have come across so far, some of the mild side effects commonly reported include:
* Stomach upset
* GI tract irritation
* Dizziness and light-headedness
These side effects are rare and are at times associated with the failure to follow the instructions provided.
It is also worth noting that this supplement contains iron. This explains why people with overly sensitive GI tracts might experience discomfort from taking it.

Can Folexin cause liver damage?
Folexin is rich in Fo-Ti and if abused (e.g., extreme overdosing) can put too much strain on your liver. This is, however, never a concern to anyone who sticks to the recommended dosage as the quantities of Fo-Ti found per serving are indeed quite low.
Where can I purchase Folexin in UK?
It is not possible to purchase Folexin in the shops or streets of London or other UK cities. The same goes for Canada, Brazil, Australia etc. The only way to purchase this product is by visiting the official website.
It typically ships fast and they provide you with a tracking code. Your shipment should arrive in a matter of days.
Is there a discount code I can use when purchasing Folexin?
Use this code for a 5 percent discount on me: FIVE$41367101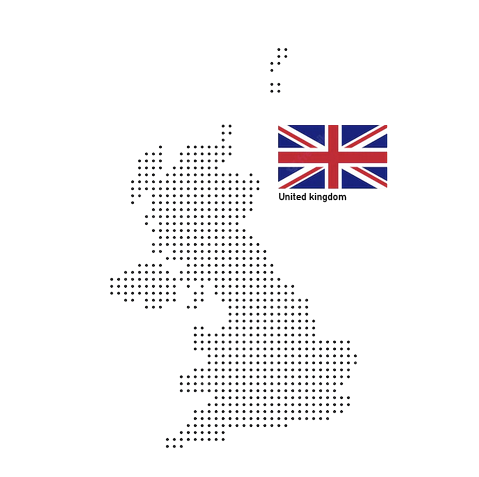 Is Folexin approved by the FDA?
Folexin, just like Nutrafol, Viviscal, Movita etc., is a supplement. And much as it is manufactured in an FDA approved facility, the authority does not regulate health supplements.
When is the next Folexin sale?
Based on my experience, it is always good to look out for the next Folexin sale so you can save even more. I'd recommend visiting the official website and always looking out for a banner announcing flash sales, holiday offers and so forth. The only problem is that most of these sales are short-lived, you need a bit of luck to catch them.
Folexin is a well-made, natural hair support formula. I find it affordably priced and of good quality. I'd recommend it for everyone looking to get good value for money.
Editor's Note: This article was last updated on 18-October-2023 for conciseness, it was first published in January, 2019.